Proceedings of the "Ports and Trans-Ports" Workshop (Analog Version)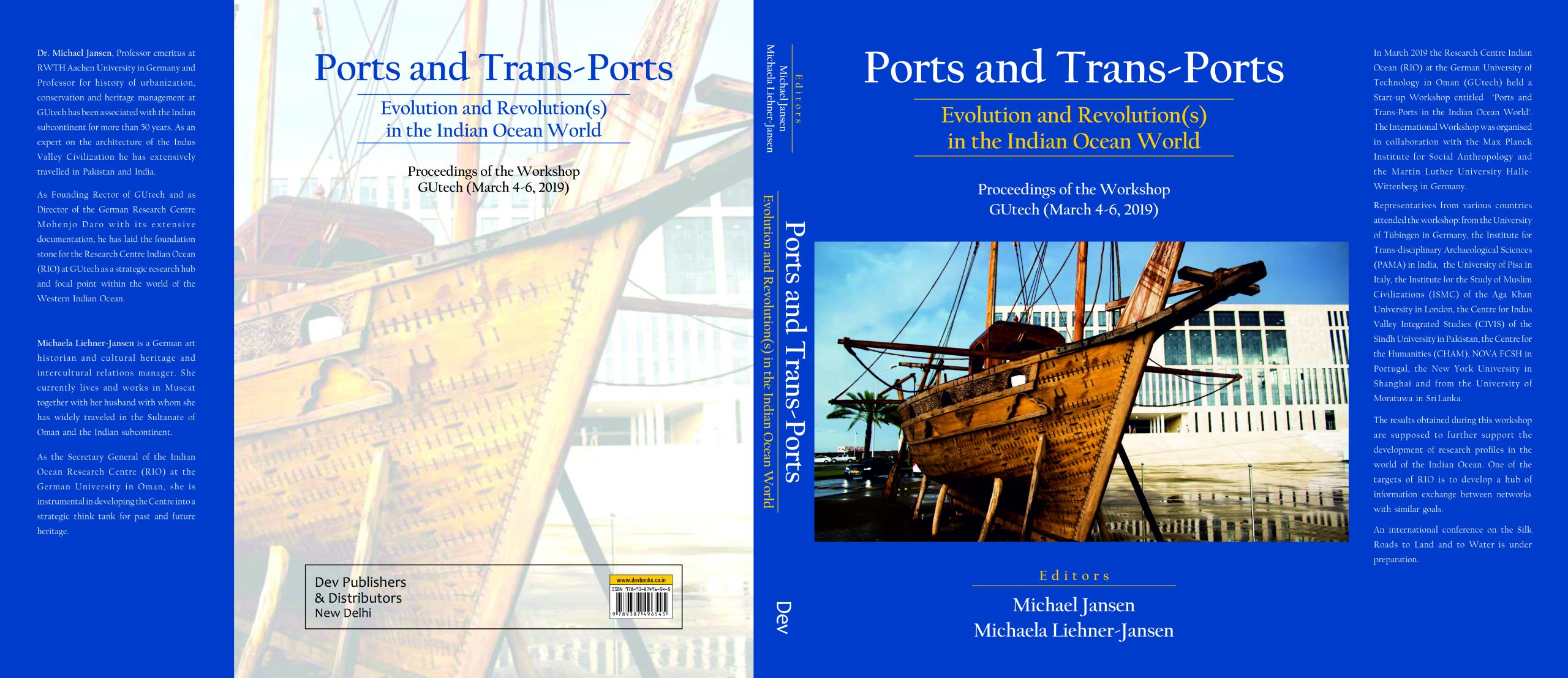 We are delighted to announce that the analog version of the Proceedings of the "Ports and Trans-Ports" Workshop is currently in press and will be available soon by DEV Publishers, New Delhi, India.
In March 2019 the Research Centre Indian Ocean (RIO) at the German University of Technology in Oman (GUtech) held a Start-up Workshop entitled 'Ports and Trans-Ports in the Indian Ocean World'. The International Workshop was organized in collaboration with the Max Planck Institute for Social Anthropology and the Martin Luther University Halle-Wittenberg in Germany.
Representatives from various countries attended the workshop: from the University of Tübingen in Germany, the Institute for Trans-disciplinary Archaeological Sciences (PAMA) in India, the University of Pisa in Italy, the Institute for the Study of Muslim Civilizations (ISMC) of the Aga Khan University in London, the Centre for Indus Valley Integrated Studies (CIVIS) of the Sindh University in Pakistan, the Centre for the Humanities (CHAM), NOVA FCSH in Portugal, the New York University in Shanghai and from the University of Moratuwa in Sri Lanka.
The results obtained during this workshop are supposed to further support the development of research profiles in the world of the Indian Ocean. One of the targets of RIO is to develop a hub of information exchange between networks with similar goals.
An international conference on the Silk Roads to Land and to Water is under preparation.