Advisory Meeting on setting up an Archaeological Park in Turkestan, Kazakhstan
March 29, 2019

-

April 12, 2019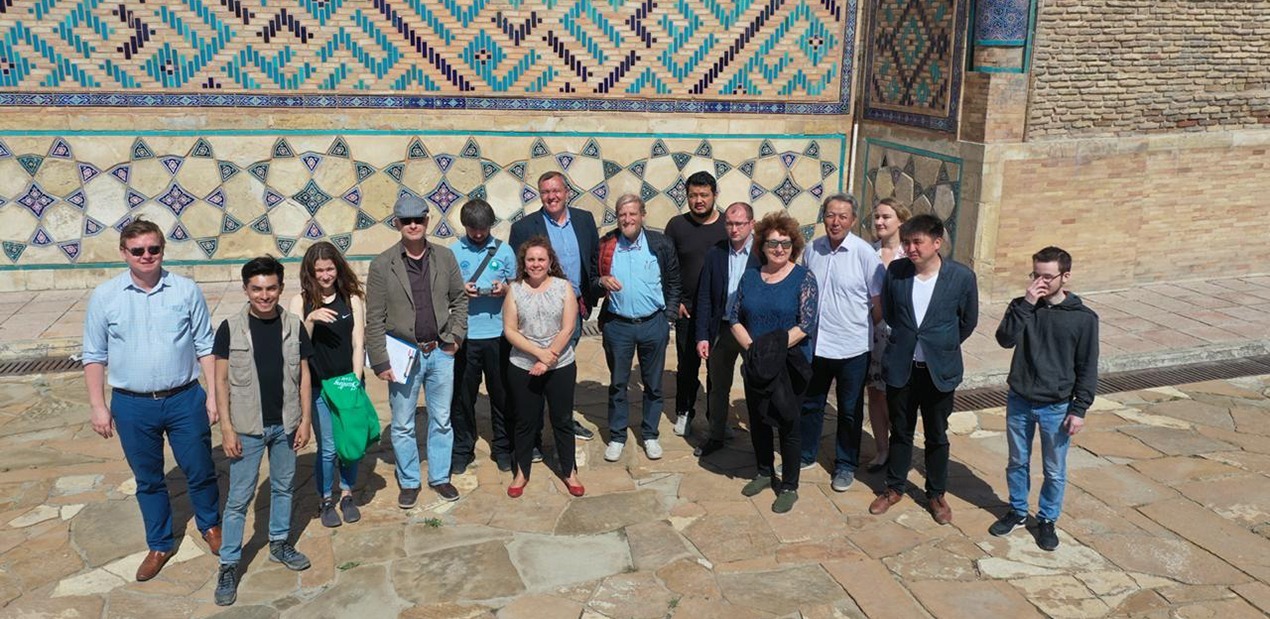 Prof. Jansen (RIO) participates in an advisory meeting on setting up an archaeological park within the buffer zone of the Mausoleum of Khwaja Ahmed Jasavi, in Turkestan, southern Kazakhstan. Despite its incomplete state, the mausoleum has survived as a wonderful example of Timurid architecture. It has been protected as a national monument, while UNESCO recognized it as the country's first site of patrimony, declaring it a World Heritage Site in 2003. Nowadays, this religious structure, which is within the vicinity of a historic citadel, continues to draw visitors from across the world and has come to epitomize the Kazakh national identity.
RIO, as an internationally primary source for the development of such archaeological parks, is invited to share its expertise and advise on the development of a similar park based on the prototype project in Al Balled, Oman and a planned project in Bamiyan Valley, Afghanistan.
And, even though Turkestan may seem far away from the Indian Ocean Region, its connection to the broader area is still very strong. Turkestan, as well as Qtrar which was conserved by our team under a UNESCO program about 10 years ago, developed as important caravan trade centers since both of them are located along the Land Silk Road trading between China (Xian) and the Mediterranean. This route, which was connected to the Silk Road of the Sea through the Karakorum passage in Pakistan (down to Sindh and the Indian Ocean) brings Kazakhstan closer to the Indian Ocean.