Presentation by Prof. M. Jansen on Mohenjo Daro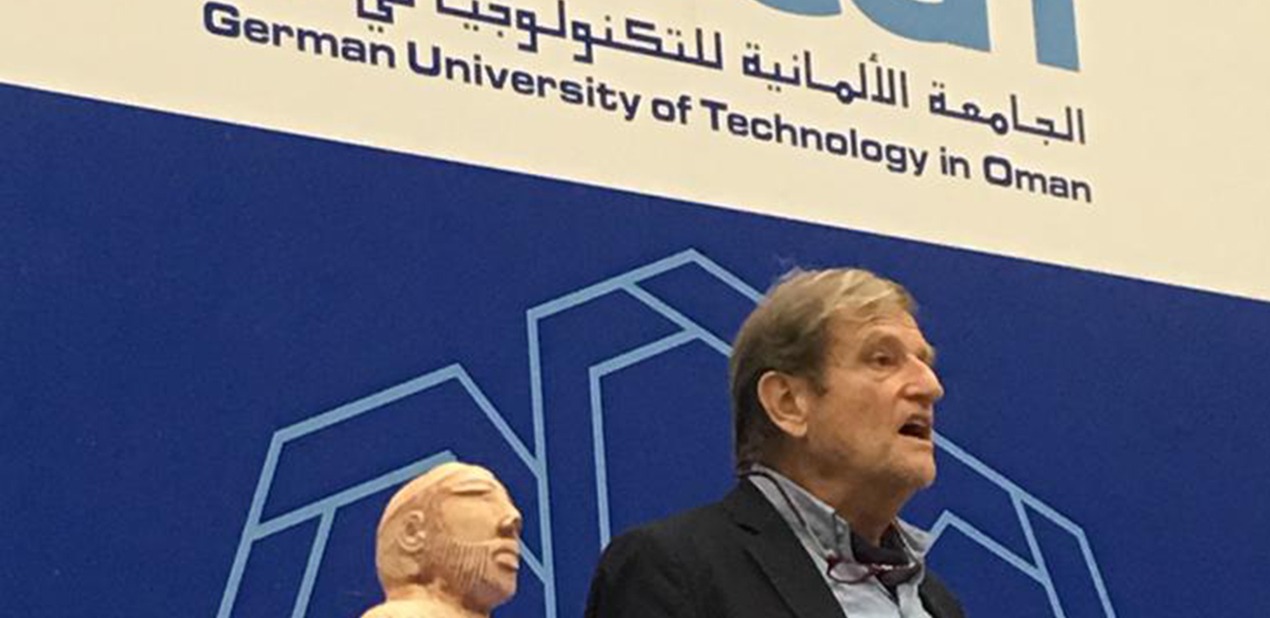 On December 20th, 2017, Prof. M. Jansen gave a presentation on Mohenjo Daro, the largest Bronze Age City of the World. The presentation was held at the German University of Technology in Oman, GUtech. During the presentation, the audience had the opportunity to see the film "Mohenjo Daro – Das Geheimnis der Induskultur" (in English) that was presented in the German TV Channel ARTE. The film was written and directed by Hannes Schuler and prSWR.
Part 1 tells the story of the almost 5000 year old Indus culture, briefly touching upon the adventure of its discovery in retrospect, and focusing on its most prominent feature: its unusual urban architecture. The movie examines the reasons for the downfall of this civilization and accompanies an archaeological dig.

Part 2 follows the Indus from its upper reaches in mountainous northern Pakistan to its mouth southeast of the mega city of Karachi. The journey along the river touches the most important historical eras, such as the time of the Moguls that still influences today's culture in Pakistan. It creates opportunities for interesting encounters and draws personal portrayals reflecting the cultural and ethnic diversity of the region.